Is a sloppy spring in store this year? Tax season is underway and it may be a little more complicated this year due to a backlog at the IRS. As we continue to recover from the pandemic's effects on the economy and our individual finances, you may be facing some complicated situations or a backlog yourself.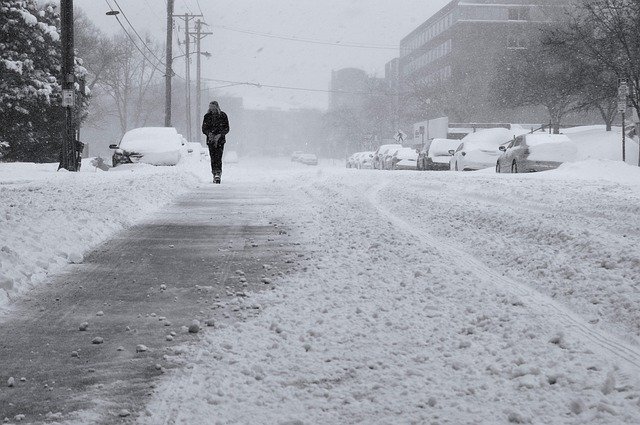 Whatever questions you have, know you're not going it alone. A problem shared is a problem halved. Together, we can tackle each issue you're up against – whether it's concerns about your tax return, an aging parent, or even strategies around how best to save for more of life's unexpected changes. Even the most complicated situations can be simplified into actionable next steps. And I can be a great resource for you. Reach out and let's talk about it.
Last Week
The stock market fell last week as the attention changed from inflation to the potential Russian invasion of Ukraine. The geopolitical uncertainty renewed investor interest in safe assets going into President's Day weekend. The invasion does not necessarily impact corporate profits in the U.S. Therefore, a stock market drop due to the invasion could be viewed as a buying opportunity. For the week, the DJIA was down 1.9%, the S&P 500 was down 1.6%, and the Nasdaq was down 1.8%.
Trading remained volatile and inflation pressure remains. Amid supply-chain crisis and strong demand, January all-items producer price index was up 1.0% m-o-m and up 9.7% y-o-y. Consumer spending remains strong too. On Wednesday, January retail sales surprised with a 3.8% increase from December's decline. And better than the 2.0% consensus estimate.
Also on Wednesday, U.S. Industrial production rose 1.4% following December's decline. On Thursday, January housing starts slipped. Permits went the other way, rising to an above-consensus figure, suggesting that the spring building season may be strong. On Friday, existing home sales for January were also strong. Existing home sales were up 6.7% month-over-month, though down 2.3% year-over-year as available-homes inventory remains near record lows. Mortgage rates continued to rise, and new home construction fell 4.1% in January. Resulting from tight labor and materials but permits to build lifted to the highest levels since 2006.
Week Ahead – Sloppy Spring?
The current holiday-shortened data week kicks off today with the Case-Shiller home price index. Economists look for a 1.1% monthly gain. The Conference Board's Consumer Confidence index expects a decline for February as inflation adds to consumers' concerns. On Wednesday, the weekly mortgage application report expects to continue the downward trend. Rising interest rates are forcing more would-be homebuyers out of the market. Thursday brings the second (preliminary) estimate of 4Q21 GDP. The report expects the forecast to edge up to 7.0%. Thursday also brings January new home sales, which are expected at an 801,000. On Friday, U.S. durable goods orders and core capital goods orders are both forecast up 0.5% month-over-month. The industrial sector continues pushing out all the goods it can to reach high demand amid the supply chain crisis.
This week marked two years since the pre-COVID-19 market high and the stay-at-home trade may have finally run its course. Many pandemic favorites indicated slowing growth including Shopify, Etsy, and Roblox. Fun investment nugget, Hilton Worldwide is now outperforming Zoom Video Communications since the pre-pandemic market peak in February 2020. Year-to-date index performance; Dow down 6.2%, S&P down 8.8%, and Nasdaq down 13.4% through the close on Friday.
Click here if you would like to learn more about your options and if we can assist you with your wealth management, investment, and retirement planning.
Erie CO Financial Advisor; investments, wealth management, retirement income planning; Boulder, Broomfield, Louisville, Niwot, Windsor, Berthoud CO
This website is for informational purposes only and is not intended to be specific advice or recommendations. For specific advice or recommendations you would need to meet directly with one of our advisers.