We understand how frustrating it can be to be sold to. As a busy professional, or retiree, with a lot of demands and travel on your time, we understand it can be stressful to manage multiple investment accounts in your 'spare' time. Stop feeling stuck in a never-ending cycle of pitches that don't fit your needs.
Reclaim mind space from navigating complexities of options and strategies by trusting us with your wealth management.
For individuals and families with more elaborate requirements, wealth management service includes a range of comprehensive financial and estate planning. Addressing wealth management and family wealth transfer needs, we offer full-service and far-reaching ideas and resources to address and coordinate every facet of our clients' financial lives.
What does family financial success represent to you?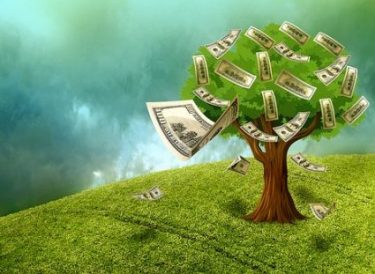 "Our family's money represented more than just cash. It represented hard work, history, love, and legacy – a tangible gift from past generations of Stuarts to my own. It was not meant to last a long time and to be used in ways that would benefit not just my family and me, but also society and generations of Stuarts yet unborn." – Stuart Lucas, heir to the Carnation fortune
How much money should I pass on to my children and grandchildren?
What tax strategies should I take advantage of?
I just received a large inheritance, what should I do now?
Do I have a plan in place to transfer and protect wealth I intend to pass on?
How can I minimize estate tax and increase wealth transfer to my family?
What is the best way to continue growing my wealth?
Benefit: Preserve and grow wealth now and throughout your life.
Organization, structure, and direction to wealth management
Defining family values, mission statements, goals, and how the integration of family wealth management coordinates with your families guiding principles
Comprehensive picture of current assets and cash flow – business, real estate, investment accounts, retirement accounts – and how to efficiently use smart allocation of assets between taxable and retirement accounts
Low cost, tax-efficient wealth management strategies
Investment risk reduction through diversification, re-balancing, and asset allocation
Estate planning that cuts costs and eases the transition of family wealth
Wealth and investment management can be time-consuming and confusing. Let us help you take care of it so you can spend more time doing the things you enjoy.
Asset Management, Distribution to Heirs
Experience: Through our family wealth service, time is dedicated to learning about your family, what matters the most to you, what areas you are looking to improve, and turning an "okay" situation into a great situation.
Simple process and philosophy
Understanding of investment plan
Sensitivity to tax implications within accounts
Keeping family values and mission statements at the forefront of wealth management and planning
Coordination with your team of professionals to keep everyone on the same page
Ready to talk? Follow this link to schedule time for a phone call.
Complete the form below and I will contact you directly to discuss further.