Are you investing your money outside of your bank account?
Based on risk tolerance, are stocks or bonds the best place to invest?
Are you growing your wealth efficiently?
After maximizing your retirement accounts, where are you saving money?
If you care about ESG issues, does your portfolio align with your values?
Rocky Mountain Financial Solutions (RMFS) provides objective advice to individuals and families wanting to invest in a custom portfolio. Our approach to investing best serves those looking for goal based planning. This entails a long-term vision designed to accumulate wealth for themselves and generations to follow. We help families realize their vision by creating a diverse portfolio. In addition, risk allocation re-balancing and low cost quality investment philosophy are included in the custom investing experience.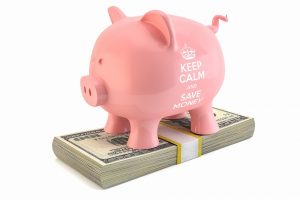 Invest for the Future, Investment Management, Independent Fiduciary
Helping Individuals & Families Invest, Interested in:
Creating a plan to align their wealth accumulation with their goals and values.
Collaborating with their next generations to understand and continue family values.
Maintaining a long-term relationship and provide guidance through their personal journeys.
Why Rocky Mountain Financial Solutions?
1. Invest in a Flexible Approach
Some money managers and many mutual funds that focus on narrow market categories that may move in and out of favor. We can adjust our investment strategy depending on your risk tolerance, as well as, your personal objectives.
2. Independent Guidance
RMFS operates under a Registered Investment Advisor firm. We are not tied to a particular company or product. In additions, we offer unbiased advice, tailoring your investment portfolio to your needs. Most RIAs do work with third-party custodians, though, adding value to the RIA experience. Custodians are typically larger banks or broker-dealers that offer additional customer service, reporting, and account management benefits. TDAmeritrade is our custodian.
3. Fiduciary Duty
Our RIA firm has a fiduciary duty to work on your behalf. According to the SEC, an investment advisor has a "fundamental obligation" to act in the best interests of its clients. An RIA must operate in good faith for clients. In addition, RIA firm's make recommendations based on the needs of its customers – not its bank account. Part of this benefit resides in the fact that clients can have a direct line of communication with their investment advisor. Conversely, there is no way to ask a mutual fund manager why they've made a particular investment choice.
4. Fee-Only (Transparent & Competitive)
Unlike with many brokers, our incentive is not to "churn" your account since we do not earn any commissions on trades. We simply charge a fee based on assets under management, which aligns our approach of our clients' best interests.
5. Direct, Proactive Customer Service
With us, you are not simply another account number. You will hear from us regularly, and not because we have some new product to sell or want you to invest more. Our goal is to help you understand exactly what is going on in your account. In addition to understanding changes in your life that may impact your account. Our goal if for clients to be comfortable with the portfolio and plan design.
How do we get paid when you invest?
We are compensated on a fee-based platform, asset under management fee, that is transparent and cost effective. We are committed to disclosing any conflicts of interest if they arise.
Account Minimum
Our clients range from retired executives and small business owners to young professionals who understand the need to plan. We understand that many people require our services. Our ideal client has a true interest in understanding how their investments work. In addition, learning what is in their best interest and the person who wants a continuing, long-term relationship with their financial advisor.
Small Businesses and Corporations
We have taken our extensive research of the industry and applied it to employer retirement plans. This gives our corporate clients the confidence that we are working to help them uphold their fiduciary duty to their employees. We have experience in the vast majority of plans available, from 401(k) and Profit Sharing plans, to 403(b) and private pensions.
With no obligation, we welcome you to ask us questions, see how we work, and experience our unique process – click here if you would like us to contact you.
Please use the following contact form to reach us. We will return to you in 24-48 hours.
Alternatively, you can also call or text us at 720-600-7599