You deserve to be listened to – not pitched to. At RMFS, you will be treated like a human, get a clear and personalized financial goal plan based on your unique story, and know your wealth is in caring and competent hands.
Your future is the priority. By putting together a strategy to reach your financial goals, one you understand and have confidence with.
Are you on track to reach all your financial goals?
Can you afford the lifestyle you desire to live?
Do you know when you are able to retire and what your retirement lifestyle looks like?
Can you afford to retire if there is a severe stock market correction right when you want to retire?
Are you a millennial, or just starting your family, and ready to save and make your money work for you but not sure where to start?
These questions and more are answered in our client meetings; providing comprehensive organization, structure, and direction to our clients' plan:
You talk, we listen.
We craft a plan together.
We help you stay focused on your career, because you'll be able to trust that your wealth and investments are in good hands.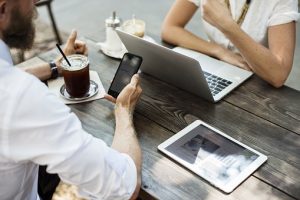 Retaining an independent financial professional is as important for your financial plan as it is for investment management. Rocky Mountain Financial Solutions has no commitment to any product or service that will in any way conflict with the best interests of our clients.
Our services are designed to offer objective advice and set reasonable expectations. We take the time to educate clients on suitable financial solutions, carefully exploring risk and performance expectations.
Comprehensive Planning and Retirement Income Strategies
Operating under the Fiduciary standard, we provide the following services for helping clients achieve their financial goals:
Comprehensive Goal Based Plan
Budget Review and Planning
Pension Plans
Insurance Audit; Life Insurance, Disability Protection, Long Term Care Coverage
Company 401k Plans
College Planning Review
Distribution and Transfer of Asset Planning
Do you have a question? Are you ready to take action for your future? Let's talk!