Term life insurance is a common coverage option for life insurance protection.  This type of insurance is the least expensive, making it affordable for families and business owners.  Term life insurance provides coverage for a specific number of years.  The number of years will depend on how long the policy owner would like to own the policy.  Term life insurance is available for coverage periods from 1 year up to 35 years.  Best of all, the cost of coverage will remain the same throughout the entire period!  Low cost allows the insured to purchase enough coverage to protect family, assets, and business in the event of death.  As with other types of life insurance coverage, the death benefit is tax free to the beneficiaries.
Term Life Insurance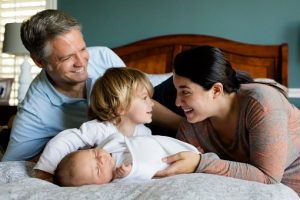 For young families, this coverage can provide protection to your spouse and children.  For a small business owner, this can provide adequate coverage until the owner decides to exit. Whether they sell the business, retire, insure a key person, fund a buy/sell agreement, or utilized other succession planning.  The insurance policy is active unless a premium payment is missed, causing the policy to lapse. 
With proper planning, this should not be an issue.  At the end of the term period you have options to renew the policy for a specific number of years, convert the policy to a permanent type of coverage, or surrender (drop) the coverage because there is no longer a need.  If you are in the market for term insurance, or would like to meet with a professional advisor to review your options, contact us today!
Summary
Affordable – low cost for coverage allows for largest amount of protection for smallest premium compared to other types of life insurance
Specific Number of Years – Coverage remains in effect for a specific number of years that is decided when the policy is applied for
Options – renew, convert, or surrender the policy at the end of the term period
This website is for informational purposes only and is not intended to be specific advice or recommendations. For specific advice or recommendations you would need to meet directly with one of our advisers.