As the business owner, you have a million things to think about. Your day is filled with decision and direction to staff. Let Rocky Mountain Financial Solutions provide the ideas and structure to keep key people and make the most of your retirement options.
Are you maximizing all your executive benefits available to you?
Are you taking advantage of all the tax benefits when it comes to deferring taxes?
What are you doing currently to keep your best employees?
Are you providing your employees the best benefit options, and most cost effective?
Are you contributing excess cash outside the business in the best investments?
Whether you're looking to offer your employees a comprehensive benefits package, protect your business from the unexpected, or plan for life after the business, we can help.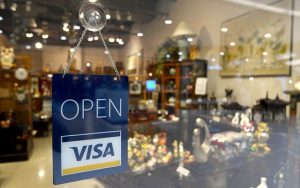 Executive Compensation, Employee Benefits, Key Person Coverage
Life insurance provides a solid financial foundation and serves as a versatile tool for businesses of all sizes. As a business owner, you can use life insurance for additional purposes including protecting their company, family, partners, and key employees from an unexpected death, as well as a benefit to attract and retain top talent.
Disabilities that affect someone's ability to work can be a serious issue for businesses of all sizes. Businesses can use DI as an effective planning tool to mitigate risk. Offering DI can also help you to recruit and retain employees.
Defined Contribution 401(k) Plans
401k Plans can help enable your employees to plan for the future. We offer a full range of services across a broad range of markets and products, which allows us to deliver flexible, needs-based solutions.
Pension Risk Transfer
Rising costs, increased regulation and market volatility may prompt defined benefit plan sponsors to seek options away from the current plan. My PRT Team will analyze your plan, provide technical and marketing expertise, and deliver a solution that meets the needs of your organization, and fulfills the promises made to your employees. Here is the full webpage on Pension Risk Transfer solutions.
Buy Sell Agreements
Whether you are a business owner with a friend, partner, or another like minded professional, you should consider a buy/sell agreement.  These agreements funded with disability and life insurance make seamless transitions in the event of the death or disability of your partner.  This proper planning allows for business as usual, despite a catastrophic event.
Business Overhead Expense Disability Insurance
As the business owner, if you were to become disabled, the future of your company could be in jeopardy. However, with a business overhead expense (BOE) disability policy in place, the business can continue to operate even while you are unable to work.
Non-Qualified Deferred Compensation Plan
Competitive benefits packages can help attract, reward, and retain key employees. A non-qualified deferred compensation (NQDC) plan can help participants — including highly paid executives — fill the gap between their pre- and post-retirement incomes.
Please use the following contact form to reach us.  We will return to you in 24-48 hours.
Alternatively, you can also call or text us at 720-600-7599
Schedule a meeting today to discuss these strategies and how they can add value to you and your employees.